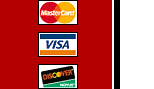 Affordable Storage in Montgomery County, Texas
Looking for a place to stash your goods? Maybe you've just staked your claim and need some extra space until you settle in. Or perhaps the missus has been gettin' on you about cleaning out that attic. Could be you run a local business and need some place for all those dang records you gotta' hang on to.
Well, whatever your needs happen to be, you can search until the cows come home and you won't find a more sensible, affordable solution than Little Dude Mini Storage. Conveniently located on the I-45 feeder just south of FM 1488, Little Dude has been providing quality, affordable storage units to the fine folks of The Woodlands and Conroe since 1982!
We feature over 175 quality storage units -- both climate-controlled and non-climate-controlled -- ranging in size from 5x10 to 10x30, and offer 24-hour security to keep the rustlers away.
And talk about affordability! While most storage companies want to charge an arm and a leg, Little Dude is committed to reasonable pricing based on your particular needs. By all means, check around; but you're gonna' get the best bang for your buck at Little Dude.
So, if you live or work in central or south Montgomery County, you owe it to yourself to give us a call. Our combination of integrity, variety, security and affordability mean that you can rest peacefully, knowing that you made the right choice.

top | home | about us | location | contact us | resources
---
Copyright 2011 Little Dude Mini Storage. All rights reserved.
Site created and hosted by TC Concepts.
---
GREAT DEALS &
NO HIDDEN COSTS!
---
We're always thinkin' up somethin' new at Little Dude Mini Storage. So if you're looking for some kind of special deal, there's a good chance we're offerin'. Besides, it won't cost you a plugged nickel to pick up the phone and find out. Give us a call today and see what kind of deal we've hatched up this month. If there's nothin' on the plate, well...we'll probably just make somethin' up.

Oh, and just in case you're wonderin', you can rest assured that we'll shoot straight with you right from the get-go. Fact is, you don't need to worry about the fine print 'cause there ain't any. Shoot, even we can't read that stuff! Bottom line is that we don't aim to be back-stabbin' you down the road; as long as you cough up a payment and don't burn the place down, we'll be just fine.